Contributors to Issue XIII

---
Dan Albergotti
Dan Albergotti is the author of The Boatloads (BOA Editions, 2008) and Millennial Teeth (Southern Illinois University Press, 2014), as well as a limited-edition chapbook, The Use of the World (Unicorn Press, 2013). His poems have appeared in The Cincinnati Review, Five Points, The Southern Review, The Virginia Quarterly Review, The Best American Poetry, and two editions of the Pushcart Prize, as well as other journals and anthologies. He is a professor of English at Coastal Carolina University.
An Anonymous 9th-century Anglo-Saxon Feminist
What we know of the poet who composed the Anglo-Saxon text commonly referred to as "Wulf and Eadwacer" is very limited. Though unnamed in the poem, we can discern from the feminine inflection on the words "rēotugu" and "sēoce" that the speaker is a woman. It is possible, though perhaps implausible, that the poet is male, but even so, because the poem describes and laments a forbidding set of circumstances foisted onto the female speaker by a patriarchal Anglo-Saxon culture, the poet — who may have been Scandinavian or Anglo-Saxon and lived some time before the 10th century — was undoubtedly a feminist, an outsider, and a radical poet, who mixed forms from both Anglo-Saxon and Scandinavian, subverting the literary conventions of each language culture in sophisticated and surprising ways.
Colette Arrand
Colette Arrand lives in Athens, Georgia. Her first collection, Hold Me Gorilla Monsoon, was released by OPO Books & Objects in 2017. She is the co-editor of The Wanderer, and runs Fear of a Ghost Planet, a zine press and distro.
Sherwin Bitsui (Diné) is the author of Flood Song (Copper Canyon Press and Shapeshift (University of Arizona Press). He is of the Bįį'bítóó'nii' Tódi'chii'nii clan and is born for the Tlizilłani' clan. He is from White Cone, Arizona, on the Navajo Reservation. His honors include the 2011 Lannan Literary Fellowship, a Native Arts & Culture Foundation Fellowship for Literature, a PEN Open Book Award, an American Book Award, and a Whiting Writers Award. Bitsui teaches for the MFA in Creative Writing at the Institute of American Indian Arts.
Nancy Naomi Carlson
Nancy Naomi Carlson has authored seven titles (four translated), including Hammer With No Master by René Char (Tupelo Press, 2016), which was a finalist for the CLMP Firecracker Awards. She received a grant from the NEA to translate Abdourahman Waberi's first collection of poems, The Nomads, My Brothers, Go Out to Drink from the Big Dipper (Seagull Books, distributed by the University of Chicago Press), which was a Best Translated Book Award finalist for 2015. These poems come from her current Waberi book project, Naming the Dawn, forthcoming from Seagull Books in 2018. Two more books are forthcoming from Seagull Books, including a co-translation with Catherine Maigret Kellogg of The Dancing Other by Suzanne Dracius (November 2017), and Infusion of Violets, Carlson's second full-length collection of poetry (Fall 2018). You can find her at www.nancynaomicarlson.com.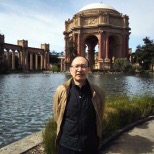 Yuan Changming
Yuan Changming, nine-time Pushcart and two-time Best of the Net nominee, started to learn English at nineteen and published monographs on translation before moving out of China. With a Canadian PhD in English, Yuan currently edits Poetry Pacific with Allen Yuan in Vancouver; credits include seven chapbooks (including Dark Phantasms (2017)), Best of the Best Canadian Poetry: 10th Anniversary Edition, BestNewPoemsOnline, Threepenny Review and 1339 others across forty countries.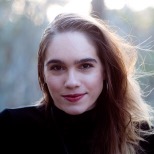 Leila Chatti
Leila Chatti is a Tunisian-American poet and author of the chapbooks Ebb (New-Generation African Poets, forthcoming 2018) and Tunsiya/Amrikiya, the 2017 Editors' Selection from Bull City Press (forthcoming 2018). She is the recipient of fellowships and awards from the Fine Arts Work Center in Provincetown, the Tin House Writers' Workshop, Dickinson House, the Barbara Deming Memorial Fund, and the Wisconsin Institute for Creative Writing, where she is the 2017-2018 Ron Wallace Poetry Fellow. Her poems have appeared in Ploughshares, Tin House, The Georgia Review, Virginia Quarterly Review, New England Review, Narrative, The Rumpus, and elsewhere.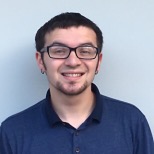 Justin Christensen
Justin Christensen is a fiction writer, poet, and freelancer living and working in Minneapolis, Minnesota. He studied Creative Writing and English at Hamline University, where he received his BFA His work can be found in THAT Literary Review and Atticus Review. He hopes to have his first novel finished by 2019.
Frankie Concepcion
Frankie Concepcion is a writer from the Philippines currently living in the US. Her fiction and poetry have been published internationally, both online and in print, in editorials such as Straylight Literary Magazine, The Fat City Review, Literary Orphans, and many others. Her essays have appeared in Vagabond City Lit Review, Rappler, and The Toast. Find her at www.frankieconcepcion.com.
Paul Crenshaw
Paul Crenshaw's essay collection This One Will Hurt You is forthcoming from The Ohio State University Press in spring 2019. Other work has appeared in Best American Essays, Best American Nonrequired Reading, The Pushcart Prize, anthologies by Houghton Mifflin and W.W. Norton, Oxford American, Ecotone, Brevity, and North American Review, among others.
Grant Currier
Grant Currier lives in Ohio where he earned his MFA and now teaches writing courses. He is a recipient of the University of Akron's Coulter Emerging Writers and Poets Prize for Fiction. His work has appeared in The Rubbertop Review and is forthcoming in ZeitHaus. While writing connected stories to "Reliquiae," he is working on polishing a finished manuscript and completing a new novel. You can follow him on Twitter @GWmCurrier.
Patrick Donnelly
Patrick Donnelly is the author of four books of poetry, The Charge (Ausable Press, 2003, since 2009 part of Copper Canyon Press); Nocturnes of the Brothel of Ruin (Four Way Books, 2012), a 2013 finalist for the Lambda Literary Award; Jesus Said (a chapbook from Orison Books, 2017); and Little-Known Operas, forthcoming from Four Way Books in 2019. Donnelly is director of the Poetry Seminar at The Frost Place, Robert Frost's old homestead in Franconia, NH, now a center for poetry and the arts.
Bijan Elahi
Bijan Elahi (1945-2010) was a modernist poet and a prolific translator of T.S. Eliot, Arthur Rimbaud, Henri Michaux, Friedrich Hölderlin, and many other major poets. He was both the founder and the most important representative of a poetry movement called Other Poetry (she're digar). Elahi's style is distinguished by its surrealistic imagination, its complex metaphors, and unusual collocations of words. Elahi developed an idiosyncratic and erudite form of poetic expression that included elements of ancient Iranian mythology, Persian Sufism, and French Surrealism. Reluctant to publish his work, Elahi refused to enter the public spotlight while he was alive and led a reclusive existence. His posthumously published poetry and translations have exerted a major influence on the younger generation of Persian poets.
Steve Fellner
Steve Fellner lives in Western New York.
Vievee Francis
Vievee Francis is the author of Blue-Tail Fly (Wayne State University Press, 2006), Horse in the Dark (Northwestern University Press, 2012), and Forest Primeval (Northwestern University Press, 2016), and winner of the Kingsley Tufts Poetry Award and the Hurston/Wright Legacy Award for Poetry. She is an associate professor at Dartmouth College and an associate editor for Callaloo.
Todd Fredson
Todd Fredson is a poet, a critic, and a translator of Afro-francophone and West African literature. He is the author of two poetry collections, Century Worm (New Issues Poetry & Prose, forthcoming 2018) and The Crucifix-Blocks (Tebot Bach, 2012), which won the Patricia Bibby First Book Award. His translation of Ivorian poet Tanella Boni's collection, The future has an appointment with the dawn, is forthcoming in the African Poetry Book Series from the University of Nebraska Press. Fredson is currently working with Azo Vauguy to translate from French and Bété to English Vauguy's book-length poem, Zakwato, which is an adaptation of a myth from the Bété ethnic group in the Ivory Coast. Fredson is, additionally, collaborating with West African slam poets. His poetry, translations, nonfiction, book reviews, and essays appear in American Poetry Review, Boston Review, Columbia: A Journal of Literature and Art, Gulf Coast, Jacket2, Poetry International, Warscapes, and other journals and anthologies.
Rebecca Gould
Rebecca Gould is the author of Writers and Rebels: The Literature of Insurgency in the Caucasus (New Haven and London: Yale University Press, 2016). She is also the translator of After Tomorrow the Days Disappear: Ghazals and Other Poems Hasan Sijzi of Delhi (Northwestern University Press, 2016), and The Prose of the Mountains: Tales of the Caucasus (Central European University Press, 2015). She is Professor of Islamic World and Comparative Literature at the University of Birmingham and can be found on Twitter @rrgould.
Rebecca Hazelton
Rebecca Hazelton is the author of Fair Copy (Ohio State University Press, 2012), winner of the 2011 Ohio State University Press / The Journal Award in Poetry, and Vow, from Cleveland State University Press; and is co-editor of The Manifesto Project from the Akron UP Series in Poetry. Her poems have appeared in Poetry, The New Yorker, Best American Poetry, and the Pushcart Prize anthology.
Brionne Janae
Brionne Janae is a California native, poet, and teaching artist living in Brooklyn. She is the recipient of the 2016 St. Botoloph Emering Artist award, a Hedgebrook and Vermont Studio Center Alumni, and proud Cave Canem Fellow. Her poetry and prose have been published in The American Poetry Review, Rattle, Bitch Magazine, The Cincinnati Review, jubilat, Sixth Finch, Bayou Magazine, The Nashville Review, and Rediver, among others.
Paige Lewis
Paige Lewis is the author of the chapbook Reasons to Wake You (Tupelo Press, 2018). Their poems have appeared or are forthcoming in American Poetry Review, Ploughshares, The Georgia Review, Best New Poets 2017, and elsewhere.
M.L. Martin
M.L. Martin is a poet and translator whose poetry can be found in Canadian and American literary journals, such as Cream City Review, Denver Quarterly, DIAGRAM, EVENT Magazine, The Fiddlehead, The Massachusetts Review, PRISM international, and others. Her experimental translations of Old English are forthcoming from ANMLY (f.k.a. Drunken Boat) and The Literary Review. She is the recipient of the Theresa A. Wilhoit Fellowship, the Bread Loaf Translators' Fellowship, and the Inprint Verlaine Prize in Poetry. She was recently chosen as a 2018 Literary Arts Fellow by Tulsa Artist Fellowship.
Annette McGivney
Annette McGivney is an award-winning journalist and the longtime Southwest Editor for Backpacker magazine. Her writing has also appeared in Outside, Arizona Highways, Runners World, and Sunset magazines. Her June 2007 Backpacker article "Freefall" about the murder of Tomomi Hanamure won a Maggie Award in 2008 from the Western Magazine Publishers Association for Best News Story. This story became the genesis for her latest book, Pure Land: A True Story of Three Lives, Three Cultures, and the Search for Heaven on Earth (Aquarius Press, 2017). McGivney is the author of the previous books, Resurrection: Glen Canyon and a New Vision for the American West (Braided River, 2009), and Leave No Trace: A Guide to the New Wilderness Etiquette (The Mountaineers, 2003). She teaches journalism at Northern Arizona University and lives in Flagstaff, Arizona.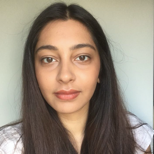 Momina Mela
Momina Mela is a Pakistani poet from Lahore. Her poems have appeared or are forthcoming in The New Yorker, POETRY, Thrush Poetry Journal, The Margins, and elsewhere. She is an MFA candidate at NYU and currently lives in Brooklyn.
Rachel Mennies
Rachel Mennies is the author of The Glad Hand of God Points Backwards, winner of the Walt McDonald First-Book Prize in Poetry and finalist for a National Jewish Book Award, and the chapbook No Silence in the Fields. Recent poems of hers have appeared in Crazyhorse, Colorado Review, Black Warrior Review, The Adroit Journal, Poet Lore, and elsewhere, and have been reprinted at Poetry Daily. Beginning with the 2016 selection, Mennies serves as the series editor of the Walt McDonald First-Book Prize in Poetry at Texas Tech University Press. She teaches writing at Carnegie Mellon University and is a member of AGNI's editorial staff.
Tiffany Midge
Tiffany Midge (Hunkpapa Lakota, enrolled Standing Rock) is a poetry editor for The Rumpus, and a humor columnist for Indian Country Media Network. Her poetry collection The Woman Who Married a Bear (University of New Mexico Press, 2016) won the Kenyon Review Earthworks Indigenous Poetry Prize, and a Western Heritage Award. Her book Outlaws, Renegades and Saints: Diary of a Mixed-up Halfbreed (Greenfield Review Press, 1996) was the recipient of the Diane Decorah Memorial Poetry Award from the Native Writers' Circle of the Americas. Her children's book Animal Legend and Lore: Buffalo was published by Scholastic Inc. Midge's poetry, fiction, creative nonfiction, and satire have appeared most recently in McSweeney's, The Toast Butter Blog, Waxwing, Moss, Okey-Pankey, Mud City, Apex, The Rumpus and World Literature Today, and has been widely anthologized. Midge lives and serves as poet laureate in Moscow, Idaho, and aspires to be the distinguished writer in residence in Seattle's Space Needle.
Kamilah Aisha Moon
Kamilah Aisha Moon is a Pushcart Prize winner, Lambda Award finalist, and a 2015 New American Poet, who has received fellowships to Vermont Studio Center, Rose O'Neill Literary House, Hedgebrook, and Cave Canem. The author of Starshine & Clay (2017) and She Has a Name (2013), both published by Four Way Books, her work has been featured widely, including the Harvard Review, Poem A Day, Prairie Schooner, and elsewhere. Moon holds an MFA from Sarah Lawrence College and is an Assistant Professor of Poetry and Creative Writing at Agnes Scott College.
Brian Michael Murphy
Brian Michael Murphy's poems and essays have appeared in Birmingham Poetry Review, Kweli Journal, Media-N, Ácoma, and elsewhere. He is an Assistant Professor of Interdisciplinary Studies at Champlain College, an instructor in the Kenyon Review Young Writers Workshop, and a blogger for the Kenyon Review. He holds a PhD in Comparative Studies from The Ohio State University, where he was a Presidential Fellow. He lives in Burlington, Vermont, with his family.
James Owens
James Owens is the author of three collections of poems: An Hour is the Doorway (Black Lawrence Press, 2007), Frost Lights a Thin Flame (Mayapple Press, 2007), and Mortalia (FutureCycle Press, 2015). Some of his earlier translations from Rilke's French poems have appeared at Peacock Journal, jmww, and Ezra: an Online Journal of Translation. He has an MFA from the University of Alabama and lives in Indiana and northern Ontario.
Rainer Maria Rilke
Rainer Maria Rilke was born in 1875 in Prague and lived a largely itinerant life through the countries of Western Europe. He wrote plays, a quasi-autobiographical novel, several volumes of often lyrical correspondence, and is almost universally regarded as one of the most important German-language poets of the past two centuries. His poems are vibrant with a longing for the ineffable during a time of change and doubt. Though most well known for his work in German, Rilke also wrote around 400 poems in French, the vast majority of them after the astounding burst of poetic energy of the early 1920's that saw the completion of the Dunio Elegies and the Sonnets to Orpheus. Many of Rilke's French poems are of a simpler lyricism and are often focused on the Swiss landscape near Schloss Muzot, in the Valais, where he spent the last years of his not very long life. He died of leukemia in 1926.
Jenny Ruth
Jenny Ruth's prose has appeared in The Hopper, Streetlight, and Gravel's post-election blog "All Trumped Up." She is currently working on a book-length collection of essays about developing her white identity while working as a college admissions counselor. She lives in Pittsburgh.
Janice Lobo Sapigao
Janice Lobo Sapigao is a daughter of Filipina/o immigrants. She was named one of the San Francisco Bay Area's 2017 Women to Watch by KQED Arts. She is the author of two books of poetry: microchips for millions (Philippine American Writers and Artists, Inc., 2016) and Like a Solid to a Shadow (Timeless, Infinite Light, 2017). She is a VONA/Voices and Kundiman Fellow, and the Associate Editor of TAYO Literary Magazine. She co-founded Sunday Jump, a community open mic series in historic Filipinotown, Los Angeles. She earned her MFA in Writing from CalArts, and she has a BA in Ethnic Studies with Honors from UC-San Diego. She teaches English at San José City College.
Margarita Serafimova
Margarita Serafimova has been shortlisted for the Montreal International Poetry Prize 2017. She has two collections in the Bulgarian: Animals and Other Gods (2016), and Demons and World (2017). Her work appears in London Grip New Poetry, The Journal, Ink, Sweat and Tears, Minor Literatures, A-Minor, Noble/Gas, The Birds We Piled Loosely, Writing Disorder, Obra/Artifact, Punch Magazine, Futures Trading, and Ginosko, among many other magazines.
Hugh Sheehy
Hugh Sheehy is the author of THE INVISIBLES (University of Georgia). He lives in the Hudson Valley and teaches creative writing and literature at Ramapo College of New Jersey.
Keene Short
Keene Short is an MFA student in creative writing at the University of Idaho. He was raised in Flagstaff, Arizona, where he studied history and English while hiking in the woods. His work has appeared in Atticus Review, Circa, The Tunnels, and elsewhere. He occasionally blogs at www.keeneshort.com.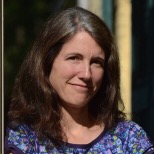 Karen Skolfield
Karen Skolfield's book Frost in the Low Areas (Zone 3 Press) won the 2014 PEN New England Award in poetry. She is the winner of the 2016 Jeffrey E. Smith Editors' Prize in poetry from The Missouri Review and teaches writing to engineers at the University of Massachusetts.
Sheila Squillante
Sheila Squillante is the author of the poetry collection Beautiful Nerve (Civil Coping Mechanisms, 2016), and three chapbooks of poetry: In This Dream of My Father (Seven Kitchens, 2014), Women Who Pawn Their Jewelry (Finishing Line, 2012), and A Woman Traces the Shoreline (Dancing Girl, 2011). Recent work has appeared or will appear in places like Copper Nickel, North Dakota Quarterly, Indiana Review, and River Teeth. She teaches in the MFA program in creative writing at Chatham University in Pittsburgh, where she edits The Fourth River, a journal of nature and place-based writing. From her dining room table, she edits the blog at Barrelhouse.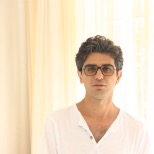 Kayvan Tahmasebian
Kayvan Tahmasebian is an Iranian poet, translator, and literary critic based in Isfahan. He is the author of Isfahan's Mold (Sadeqia dar Bayat Esfahan, 2016), on the fiction of the short story writer Bahram Sadeghi, and a forthcoming volume on the Iranian modernist poet Bijan Elahi.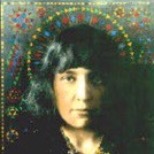 Marina Tsvetaeva
Marina Tsvetaeva (1882-1941), admired by Joseph Brodsky: "Well, if you are talking about the twentieth century, I'll give you a list of poets. Akhmatova, Mandelstam, Tsvetaeva (and she is the greatest one, in my view). The greatest poet in the twentieth century was a woman."
Tuba Skinny
Formed in in 2009, Tuba Skinny has steadily evolved from a loose collection of street musicians into a solid ensemble dedicated to bringing the traditional New Orleans sound to audiences around the world. Drawing on a wide range of musical influences — from spirituals to Depression-era blues, from ragtime to traditional jazz — their sound evokes the rich musical heritage of their New Orleans home. The band has gained a loyal following through their distinctive sound, their commitment to reviving long-lost songs, and their barnstorming live performances.
Abdourahman A. Waberi
Abdourahman A. Waberi is a critically-acclaimed writer born in 1965 in what is today the Republic of Djibouti, a tiny country in the Horn of Africa about the size of Massachusetts, squeezed between Somalia, Ethiopia, and Eritrea. His work has been translated into a multitude of languages. A current columnist for the French newspaper Le Monde and the Samuel Fischer visiting professor at the Szondi Institute of Berlin's Freie Universität in Fall 2016, he teaches French and Francophone Literature and Creative Writing at George Washington University in Washington, D.C.. Muslim by birth, Waberi's themes include living a simple life based on meditation and spirituality, the nomadic life, Arabic language and culture, religious tolerance as opposed to extremism, and Djibouti's harsh climate and civil wars. His language is sparse and simple, which mirrors the desert landscape of his native country, but the underlying humanism pervading these texts is heartfelt and deep.
Mary Jane White
Mary Jane White received her MFA from the Iowa Writers' Workshop, and NEA Fellowships in poetry and translation. Her translations of Tsvetaeva appear in Starry Sky to Starry Sky (1988) New Year's, an elegy for Rilke; Poem of the Hill (in The New England Review); and Poem of the End (in The Hudson Review), reprinted in Poets Translate Poets, (Syracuse, 2013).